«Ουσιαστικά δεν υπάρχουμε»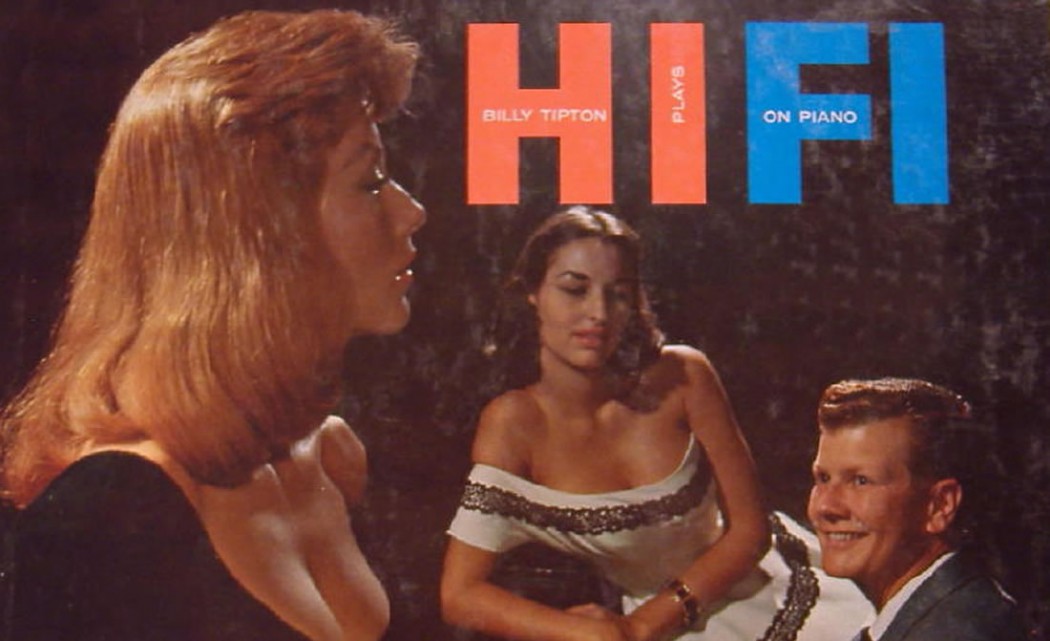 October is LGBT History Month, and at TransGuys.com we're taking this opportunity to explore some of the vast history of men of trans experience. Learning about those who came before us, it's hard not to feel great respect for these men, most of whom faced extreme prejudice and risked their lives to be true to themselves.
Gender Fluidity Along the Nile
Historians have claimed that Hatshepsut's concern for preserving tradition was behind her male presentation, and she reportedly never gave up on feminine displays of jewelry and make-up, but is it possible that her seemingly fluid gender expression is one of the earliest accounts of a trans male life experience?
Transformations In Rome
Looking to Classical Antiquity, we can find a few references to the "transformation of females into males," as the Roman author Pliny (d. 113 AD) wrote about having witnessed. His contemporary, Martial (40 – 102/104 AD) also wrote about a FTM who played sports and loved women.
Megilla tells Leaena that [he] is a man named Megillus and that Demonassa is [his] wife. Lucian presents Megilla as a transgender figure of sorts, a man in a woman's body. "I was born a woman like the rest of you," she says, "but I have a mind and desires and everything else of a man" (Lucian). [He] expresses no desire for physical transformation… being a man seems to be more about mental characteristics as opposed to the physical.

Source
Living In An Era Before Medical Transition
Henri Estienne reported a mid-sixteenth century French FTM who was burned alive for successfully living as a man for many years, with a trade and a wife.

A French FTM lived as a man, learned a trade, then married a woman. Soon after, he was exposed by someone from his home town who recognized him. He was offered the possibility of saving his life by returning to living as a woman. He preferred death.

David Jans, born Martigen Jens in the seventeenth century in the Netherlands, tried to to join the army at sixteen, then went to work making silk thread. He was just one of fifty-four recorded FTMs of the 1600s in the Netherlands; an unknown number more were able to live and die as men without incident.
Harry Gorman, a railroad employee, lived as a man for over twenty years, only to be found anatomically female after being admitted to the hospital for a broken limb. Gorman said he knew at least ten others who lived as men.

Charley Wilson, born in 1834 in Britain, lived as a man over 40 years until he had to move into a facility for the elderly, where authorities forced him to dress as a woman.

Ray Leonard, born in 1849, arrived in Lebanon Oregon in 1889 as the son of a shoemaker and, with his father's help, lived as a man. Ray took over his father's business. At age 70, Ray was found to be anatomically female during medical treatment for an illness, and died in 1921 at age 76.

Hiram Calder worked as a baker and lived as a man for thirty-five years and was discovered to be anatomically female only after his death.

Charles Durkee Parkhurst drove a stage coach for thirty years and through the Gold Rush. When Charley's friends were dressing him in his best suit for his funeral he was discovered to be anatomically female.
20th Century Transgender Men
Joseph Lobdell
Jack Bee Garland
Jack Garland was a was an author, soldier, nurse and adventurer. In 1899, living as Beebe Beam, he joined the United States Army forces to participate in the Philippine War. When the captain of his ship found out his history and would not allow Beam back on the ship, the soldiers gave Beam a uniform and hid him until they were safely away from Hawaii. Beam spent a year in the Philippines and served as a Spanish language interpreter and nurse before returning to the US. After publishing a book about his time in the Philippines, Beam assumed the identity Jack Bee Garland. He devoted his remaining years to social work with various charitable organizations.
Dr. Alan Hart
Hart then changed his name and married a woman, and though the relationship ultimately failed, his second marriage lasted 37 years.
Hart published five books, including four novels and a text on his medical specialty, reoentgenology/radiology. He had successful medical practices in Tacoma, Washington and Hartford, Connecticut.
Dr. Hart is perhaps best known as a pioneering epidemiologist. Hart took the Idaho Tuberculosis Hospital's TB prevention and treatment program from nonexistent during the 1930s to among the best in the country by the time he left Idaho in 1948. Throughout the Great Depression and World War II, Hart traveled extensively through rural Idaho, covering thousands of miles to lecture, conduct mass TB screenings, train new staff and treat patients. He was among the researchers who first recognized the value of X-rays to diagnose TB. Hart's diagnostic and treatment techniques cut the TB death toll to one-fiftieth of what it was.
After World War II, synthetic testosterone became available, making it possible for Hart to grow a beard and develop a deeper voice.
Reed Erickson
Reed Erickson is one of the most important and influential transsexuals of the 20th century. Erickson inherited his father's fortune in 1962. The following year, he became a patient of Dr. Harry Benjamin and began the process of transition.
In 1964, Erickson launched the Erickson Educational Foundation (EEF), a philanthropic organization funded entirely by Erickson himself. Through the EEF, he laid the foundations for the Harry Benjamin International Gender Dysphoria Association, Paul Walker's Janus Information Service, Sister Mary Elizabeth's and Jude Patton's J2CP, and numerous major trans activist organizations.
Erickson was also an early supporter of alternative health practices, funding what was possibly the first English-language publication on acupuncture, and supporting research into homeopathy.
Erickson lived a successful life and was rumored to be a very colorful individual. He had his demons though and died a drug addict in Mexico as a fugitive from US drug indictments.
For more information about Reed Erickson, see Dr. Aaron Devor's research:
Billy Tipton
Billy Tipton started living as a man at the age of 19, in 1933. Tipton was a well respected jazz musician and entertainer. He worked as a sideman, band leader, comedian, and booking agent. He married five times. The first wife knew of his transgender status but the rest did not.
Tipton died in 1989 and was outed by the coroner, which was widely reported in the media.
Michael Dillon
In 1946, Gillies agreed to perform phalloplasty for Dillon, but officially diagnosed him with hypospadias to hide the transsexual nature of the surgery. From 1946 to 1949, Gillies performed at least 13 surgeries on Dillon.
"Where the mind cannot be made to fit the body, the body should be made to fit, approximately at any rate, to the mind." – Michael Dillon, Self: A Study in Endocrinology and Ethics
Wilmer "Little Axe" M. Broadnax
It was not known that he was a transgender man until the time of his death in 1994.
Robert Eads
In 1996, after moving back to Georgia, Eads suffered severe abdominal pain and vaginal bleeding and received a diagnosis of ovarian cancer. More than two dozen doctors refused to treat Eads because they thought that helping him would harm there practices.
In 1997, Eads was finally treated at the Medical College of Georgia hospital, where he underwent surgical, medical, and radiation therapy over the next year. By 1998, his cancer had spread to his uterus, cervix, and other abdominal organs. He died the following year at the age of 53.
Lou Sullivan
When Sullivan was 17, he began a long term relationship with a feminine male lover. By 1973, Sullivan was identifying as a "female transvestite," and launched a career of transgender community activism with the publication of the article "A Transvestite Answers a Feminist," which appeared in the Gay People's Union News. A second article published the following year, "Looking Towards Transvestite Liberation," remains a landmark for its early investigation of gender identity in homosexual culture.
By 1975, Sullivan was identifying as a female-to-male transsexual, and he moved to San Francisco. He was employed as a woman, but spent most of his time living as a gay man. He sought out surgery but was consistently denied because he was gay. As a result, Sullivan became involved in a campaign to remove homosexual orientation from the list of contraindications for SRS.
In 1979, Sullivan started taking testosterone and also became a volunteer at the Janus Information Facility (now J2CP), a referral service in San Francisco. He had top surgery in 1980 and started living full time as a gay man. Throughout the 80s, Sullivan continued to wrote about FTM issues in the gay and transgender press, started work on his biography of Jack Garland, and became a popular public speaker.
In 1986, Sullivan had genital reconstruction surgery, and organized what would become FTM International, the first known peer-support group in the U.S. devoted entirely to FTM individuals. Later that year Sullivan was diagnosed with AIDS. He died of an AIDS-related illness on March 2, 1991, at the age of 39.
Today's Change Makers